Danielle R.
Dr. Schwalb is the best orthodontist in NYC. He transformed my crooked teeth into a beautiful smile. I always receive compliments on how straight my teeth are. Not only is he friendly and personable, but his entire staff is incredibly warm as well. I would reccomend Dr. Schwalb for your entire family's orthodontic needs.
Jenny V.
I am incredibly pleased with the outcome of my treatment from Dr. Schwalb. It was easy, affordable and pain-free. Choosing Dr. Schwalb as my orthodontist was a great decision, and I would refer anyone to him in a heartbeat.
MDHeart
Dr. Schwalb treated my two daughters and got a beautiful result on both. His fees were reasonable and his staff was always willing to go the extra mile to give us an appointment near the end of the day, so they didn't have to miss school. Our dentist was so impressed with the results, that he started sending patients to Dr. Schwalb's.
Please feel free to trust your family to this fine orthodontist and good guy.
Dan R.
After consults at many other orthodontists, I went to Dr. Schwalb. I knew I would look no further. Treatment was quicker than I had anticipated. I was left with a beautiful, straight smile. Thank you Dr. Schwalb!!
D. Michaels
I transferred to Dr. Schwalb's office after a bad experience with another orthodontist. We live on the upper eastside and my husband insisted that we go to an orthodontist closer to home. We transferred to Dr. Schwalb's office, in midtown, after a year with the other orthodontist and couldn't be happier. There has been more progress in a month with Dr. Schwalb, than in a year with the other orthodontist. We are never kept waiting. Every step is explained to us and my child considers Dr. Schwalb his friend. Dr. Schwalb is very gentle and practices in a very modern office. We love Dr. Schwalb and his staff and wish we went to him from the start.
Paul G.
I approached getting braces as an adult with much trepidation. Would I look strange? Would people react to me differently? On my first vist with Dr. Schwalb, he took the time to address my concerns. Even better, he walked me around the office and introduced me to other adult patients who shared their experiences with me. Dr. Schwalb's staff was very friendly and really care about their patients. Dr. Schwalb was incredibly kind and patient throughout treatment. He did a superb job and finished ahead of schedule. Interestingly, I had work colleagues that I see everyday who never noticed my braces. I strongly recommend that you check out the office of Dr. Ronald Schwalb. They're terrific.
B. Mom
My two son's were treated by Dr. Schwalb. He did beautiful work on their teeth, but most importantly, they looked forward to their visits with him. They found him to be funny and engaging. I found him to be a perfectionist with a terrific staff. We were referred to him by some fellow parents at my sons' school. The consultations were free and what he said made sense. The fact that he participated with our dental plan was a bonus. I highly recommend Dr. Schwalb for anyone looking to improve their smile.
Our practice accepts insurance from the following companies.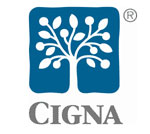 CIGNA
CIGNA offers a variety of dental plans and dental insurance to our patients, including CIGNA Dental Care (DMO) and CIGNA Dental PPO.

Aetna DMO, PPO, & Access Plan
Aetna is a national leader of health and related benefits offering dental insurance to our patients, as well as health insurance, pharmacy, and life insurance products for individuals, medicare insurance and disability.

MetLife DMO & PPO
MetLife offers our patients a range of competitively priced dental insurance benefits plans for companies of all sizes.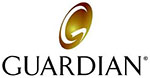 Guardian PPO
With a long history of providing dental benefits, Guardian gives eligible employees choice, empowering them to make the right decisions to improve their oral and overall health.

Delta Dental PMI
Delta Dental Plans Association is a not-for-profit organization with some for-profit affiliates as member companies. Through its 39 independent member companies, it offers national dental coverage to our patients - administering programs and reporting systems that provide employees and individuals with quality, cost-effective dental benefits and superior customer service.
Healthplex
Healthplex can offer you a spectrum of flexible, affordable options. Our comprehensive, innovative programs, which have been managed by the same leadership team since the Company's inception, are designed to control costs and assure quality care.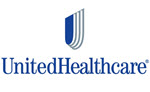 United Healthcare PPO
Dental insurance is designed to offer you coverage for common dental care issues and to help you budget for dental services at all levels, preventive, basic and major.
UnitedHealthcare has dental insurance plans, underwritten by Golden Rule Insurance Company, that are just right for helping you fill out your health care coverage.
Rebuild your confidence
Don't let untreated dental problems get you down. Rebuild your confidence with a beautiful new smile. From simple treatments that make a big difference, to more extensive work, unveiling the smile you were meant to have can have profound life-changing effects. Serving the Murray Hill, NY area and offering dental insurance, Dr. Schwalb can help you develop an affordable treatment plan you'll feel good about.
Friendly, caring staff
The friendly, caring staff of Dr. Ronald R. Schwalb in the Murray Hill, New York area strive to make you feel comfortable and well-cared for at your dentist appointment. Ronald Schwalb, D.D.S. is committed to serving you and your family's dental needs, year after year. Come and see what we have to offer in a professional setting where top-notch customer service still matters.
Comfortable, clear Invisalign® braces
Murray Hill area Invisalign® dentist Ronald Schwalb, D.D.S. is happy to provide your new clear braces. At Dr. Ronald R. Schwalb, we want you to have the straight teeth and beautiful smile you desire.
We're happy to assess your needs create your individual treatment plan for braces. You may be able to have your new Invisalign® aligners sooner than you think!
Don't be embarrassed any longer
A negative self image can be detrimental to many facets of your life. Murray Hill area dentist Dr. Ronald Schwalb understands the positive life-changing power that a healthy and beautiful smile can bring to you. Here at Dr. Ronald R. Schwalb, we don't want you to be embarrassed any longer. Why not take your smile - and even your life - to a new level of self-confidence and beauty?
Friendly, caring family dentistry
Friendly, caring family dentistry in the Murray Hill, New York area is available at Dr. Ronald R. Schwalb. Our team strives to make you and your family feel comfortable during your appointment. Ronald Schwalb, D.D.S. wants to help you and your family maintain your oral health now and for years to come. You'll love visiting our comfortable setting where personalized customer service still matters.